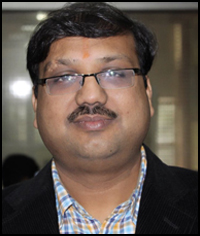 Co-founder and COO
Virendra is the defacto head of operations at our Delhi headquarter, supervising technology, consulting, finance. Starting his career with IYCWorld 14 years ago, he has been involved in the development of all the products and platforms. He has worked on the architecture of the Education ERP from the very beginning beginning and personally led the administrative process automation in schools.

He is a commerce graduate and a qualified IT professional from NIIT.

With all modesty, the quartet - Rakesh, Mukul, Abhishek and Virendra - is the best team in the country on educational technologies - academic as well as administrative. Indeed, the four of them have backended, and often frontended too, the design, coding, testing, implementation and continuous improvement in our technology platform.